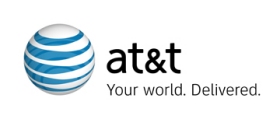 Last Sunday, AT&T released the new mobile share values plan, which gives customers an opportunity for more savings with 'no annual service contract options.'
Smartphone customers can save up to 15% a month with the 'no annual service contract' options. These monthly savings can be gained by either getting a new smartphone for no down payment with AT&T Next, purchasing a smartphone at full retail price, or by switching a smartphone whose contract is about to expire, to the new shared value plans.
"With our new Mobile Share Value Plans, customers don't have to compromise," said Chief Marketing Officer at AT&T Mobility David Christopher said. "Customers want great value and a premium network – and now they can save more and get unlimited talk, text and data to share."
Mobile share value plan customers will receive benefits from shared data plus unlimited talk and text on their devices. Here's a list of additional benefits from the new plan:
For only $45 a month, smartphone customers can now get unlimited talk and text plus 300MB of data. 3 Qualifying smartphones can be added to any Mobile Share Value plan for $25 more a month per phone; tablets can be added for $10 more per device.
Customers with basic and messaging phones can enjoy a low monthly rate of $40 for unlimited talk, text and 300MB of data. For $20 more a month per phone, additional basic and messaging lines can be added to any Mobile Share Value plan.
In addition to the 300MB option, AT&T Mobile Share Value plans offer data options ranging from 1GB up to 50 GB, all with unlimited talk and text.
AT&T is also adding a new AT&T Next plan with an 18 month upgrade option on Dec. 8. It will be available to consumers for up to four smartphones, and to select small business customers, who may provide employees with up to six company-owned devices.
All plans include access to AT&T's nationwide Wi-Fi network at no additional charge. Customers can learn more about the new plans and determine which plan is best for them at www.att.com/mobilesharevalue.