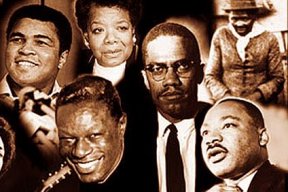 The Chicago Public Library honors the culture, heritage and contributions of African Americans this February through various events free and open to the public.
The opening program, entitled How the Great Migration Influenced Music, features jazz virtuoso Maggie Brown performing excerpts from her one-woman show LEGACY: Our Wealth of Music.
The program also features a spoken word performance by poet/writer Keith Myles and company, as well as a dance performance by M.A.D.D. Rhythms.
The free event takes place on Saturday, February 1, at 1:00 p.m. at the Woodson Regional Library, 9525 S. Halsted Street.
For a full list of the Library's 2014 African American History Month Calendar of Events, including dates and locations go to chicagopubliclibrary.org.