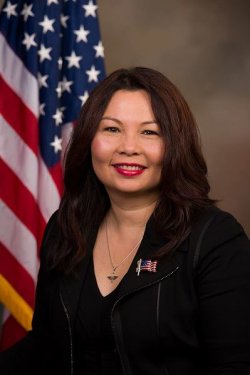 Illinois Congresswoman Tammy Duckworth is inviting science teacher Michelle Burke, at Jane Addams Junior High School in Schaumburg, as her guest for this year's State of the Union Address.
"When I met her last year it was immediately clear the enthusiasm she had for teaching and her dedication to her students," Duckworth said. "STEAM education is so important to the future of our country and Michelle is a wonderful role model for both her students and educators everywhere."
Ms. Burke is instrumental in FUSE, a partnership with Northwestern University that is designed to expand STEAM (Science, Technology, Arts, Engineering, Mathematics) programs in elementary classrooms throughout the greater Chicago area. Duckworth and
Burke met on October 25th, 2013 when District 54 launched the program.