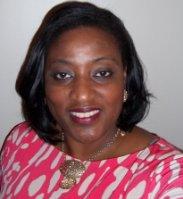 El Hospital St. Anthony (SAH) anunció recientemente haber contratado a Malinda Carter como nueva Vicepresidenta de Recursos Humanos. Como la nueva VP, Carter estará enfocada en áreas de atracción, desarrollo y retenimiento de talento por medio de la organización, compensación y beneficios, desarrollo de fuerza laboral, administración diversificada y compromiso asociado.
Sus deberes ayudarán a fortalecer su posición en ayudar a promover una cultura inclusiva en el área de trabajo, en una industria de salud de rápido cambio.
"La experiencia de Malinda la hace ideal para ayudar a conformar y conducir nuestra estrategia en recursos humanos, cuando entramos en una era de retos extraordinarios del cuidado de salud", dijo el Presidente y CEO de SAH, Guy A. Medaglia. "Estamos entusiasmados de agregar una ejecutiva de tanto talento y experiencia a nuestro equipo de liderazgo".
Antes de unirse a SAH, Carter había ocupado posiciones en varias organizaciones, fungiendo como Directora de Consultas HR de CAN Financial, ejecutiva de recursos humanos en Abbott Labs y comerciante al por menos en Sears. Carter trae consigo una combinación de estrategia en comercio y establecimiento de relaciones.
"Estoy verdaderamente encantada de unirme al equipo SAH en un momento de cambio tan dinámico y positivo", dijo Carter. "La visión de la Junta y de Guy, de excelencia y calidad, ofrece al departamento de recursos humanos la oportunidad y el apoyo necesarios para crear una experiencia de creciente calidad y positivismos al empleado de nuestro personal y una experiencia ;sumamente competente y compasiva para nuestros pacientes".
Carter posee un diploma de bachiller en relaciones industriales y laborales de The Pennsylvania State University y una maestría en trabajo y recursos humanos de The Ohio State University.