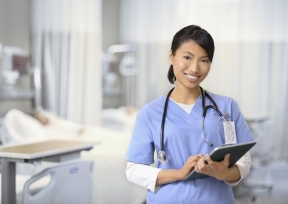 City Colleges of Chicago Chancellor Cheryl Hyman recently announced that the community college system will launch a new citywide City Colleges of Chicago School of Nursing at the new $251 million Malcolm X College in 2016.
This citywide program will help further ensure Chicagoans are prepared for competitive nursing jobs market that will come to the city over the next decade.
"A single, citywide City Colleges nursing program will ensure that every student has access to the best possible program our City Colleges have to offer in a top notch training facility in the heart of the City," Chancellor Cheryl Hyman said.
The City Colleges School of Nursing is expected to open its doors in 2016, pending state approval, and will offer a two-year Associate in Applied Science in Nursing program to prepare students to take the exam to become a Registered Professional Nurse (RN) or Licensed Practical Nurse (LPN) and will offer additional healthcare bridge programs.
To help oversee the transition and ensure best-practice sharing among the nursing programs, City Colleges has named Dr. Tyra Ousley as the new head of nursing for City Colleges. Dr. Ousley, a seasoned nursing clinician and educator, is the former head of the nursing program at Truman College, City Colleges' highest-performing nursing program.
The City Colleges Fall 2014 nursing program application deadline of February 21, 2014 is fast approaching. Students entering in the Fall of 2014 will graduate from the new program in the new school in 2016. For enrollment information, please call 773-COLLEGE or go online to ccc.edu.