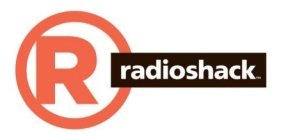 Valentine's Day is fast approaching, and this year get your tech lover an unforgettable gift at Radioshack! From fitness to music, in RadioShack you'll find everything you need to make your loved one feel special at prices you can't beat!
For the fitness buffs:
For Her
The Polar FT4 Fitness Training Watch ($89.99) is a waterproof wristband that tracks heart-rate, provides information on weekly and monthly calories burned and can guide her workouts.
For Him
If he's into running, the Garmin Forerunner® 10 GPS Watch ($129.99) will track his distance, pace and calories while identifying his personal records to keep him motivated.
For the music junkie:
For Her
The small pink earbuds from AUVIO Pearl Buds with Mic ($19.99) or these from Beats by Dr.Dre urBeats ($99.99) are perfect music accessories and provide great quality sound.
For Him
Help him get the most out of his music with these bright red SOL REPUBLIC JAX In-Ear Headphones ($39.99) with tangle-free cable. Or, introduce him to crystal clear sound with Beats by Dr. Dre Solo HD Headphones ($199.99).
For those who love to connect:
For Both
If you're looking for a sleek and simple tablet, then the Samsung Galaxy Tab 3 7″ is the perfect gift.  It comes with a free case and 3 of months Netflix service (offer ends 3/1).