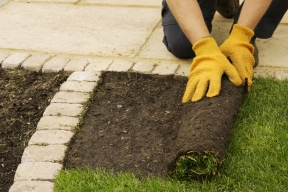 Expande Tus Conocimientos is ILCA's 2-day Spanish language seminar that will take place on March 13-14, 2014 at Four Lakes Village in Lisle. There will be two complete days of education in Spanish. The sessions are geared for laborers, foremen, and supervisors.
Be taught by top instructors from Christy Webber Landscapes, Natural Creations Landscaping, Lurvey's, Schmechtig Landscapes, Thornapple Landscapes, Midwest Groundcovers, Acres Group, and more.
March 13, 2014: Focus on Landscape Construction
• How to properly read landscape plans and blueprints
• Laser leveling and use of an instrument
• Plant identification and layout
• Proper installation practices for stone, plants, and sod
March 14, 2014: Focus on Landscape Best Practices
• Safety: Practices, worksite, and equipment (or why women live longer than men)
• Perennials and small shrub installation and care
• Maximize employee productivity through efficient maintenance
• Best technical practices in landscape maintenance
Registration is now online at: https://www.ilca.net/latino_relations.aspx.