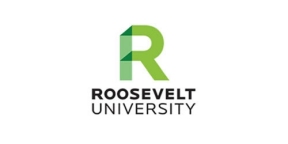 Prospective students get the opportunity to learn about Roosevelt University during its Preview Day on Saturday, March 22 at the university's Chicago campus, 425 S. Wabash Ave., beginning at 9:30 a.m.
At Preview Day, future students and their families can lean about Roosevelt's admission, financial aid and scholarship and meet personally with faculty to discuss academic programs. Current Roosevelt students and faculty members will also be in attendance to answer questions and discuss their Roosevelt experiences.
In addition, information about Roosevelt's many resources for students like career development, tutoring and academic support, living on campus, campus life and athletics will be presented.
This also is an opportunity to tour Roosevelt's outstanding facilities, including its 32-story Wabash Building, the second tallest academic building in the United States. A mixed-use facility, the Wabash Building houses 600 students, a cafeteria, the college of business, classrooms and science laboratories, a bookstore and a fitness center.
To register for Preview Day go to www.roosevelt.edu/previewday. For more information, call 877-277-5987 or email admission@roosevelt.edu.