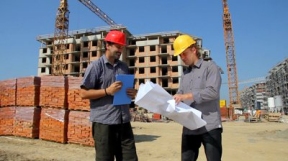 Mayor Rahm Emanuel on Thursday highlighted the expansion of the City Small Business Initiative (SBI) at the City of Chicago's 2nd Annual Construction Summit, an outreach event hosted by the Department of Procurement Services (DPS).
The summit was held to provide contractors with details on construction contract opportunities to be awarded by the City in 2014. This Summit is the latest in a series of efforts made by Mayor Emanuel to engage small, minority and women-owned businesses and increase their awareness of opportunities to partner with the City.
"Small businesses are the backbone of our economy, and encouraging their growth and independence is central to the economic development strategy of the City of Chicago," Mayor Emanuel said. "The Construction Summit is just one the ways we are working to better connect local, minority, and women-owned businesses with bid opportunities."
One SBI project currently out to bid, due later in February, is the Pearson Street Streetscaping project for the Chicago Department of Transportation. The City will bid nearly $500 million dollars in construction projects this year.
Infrastructure departments of the City of Chicago, Sister Agencies, Cook County, the State of Illinois and federal agencies participated in the summit to provide information to a wide variety of firms; City departments featured projects specifically tailored to small businesses.