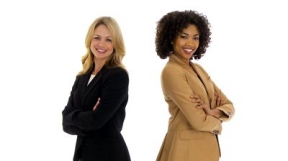 Scheduled workshops and events are being offered in March by the Women's Business Development Center (WBDC), a nationally recognized business assistance center that provides services and trainings for entrepreneurial women.
Check out the list below for upcoming WBDC programs:
Wednesday, March 5, 2014, 5:30 – 7:00 p.m.
"Wisdom, Wine and Cheese: Introduction to WBDC Services"
This interactive, networking session is for both prospective and established business owners and will help you clarify your needs and learn more about WBDC resources.
Cost: $10.00 in advance, $20.00 at the door
Location: WBDC, 8 S. Michigan Avenue, 4th Floor, Chicago, IL 60603
Thursday, March 6, 2014, 9:30 – 11:00 a.m.
"New and Important Federal Laws that Affect Small Businesses"
The National Defense Authorization Act of 2014 (NDAA) includes some major changes
for federal contracting with small businesses. Join the WBDC and Michelle Kantor, an attorney who leads the Federal Government Contracting practice group in the Chicago office of McDonald Hopkins, LLC.
Cost: $15.00
Location: McDonald Hopkins, 300 N. LaSalle St. Suite 2100, Chicago, IL 60654

Wednesday, March 12, 2014, 9:00 – 11:00 a.m.
"Navigating Health Care Reform & Your Small Business"
Join the Women's Business Development Center in partnership with Blue Cross Blue Shield for a panel discussion on the Affordable Care Act and how the law affects small businesses.
Cost: FREE
Location: Blue Cross Blue Shield, 300 E. Randolph Drive, Chicago, IL 60601
For further information about these or other WBDC workshops, visit http://www.WBDC.org or call (312) 853-3477.