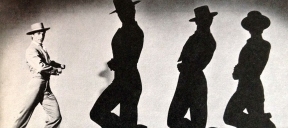 By: Ashmar Mandou
For 30 years, the International Latino Cultural Center of Chicago (ILCC) has been delighting audiences around the city by bringing an array of talented filmmakers to showcase their latest works to the Chicago Latino Film Festival. Each year, the film festival's mission is to break down barriers, erode cultural stereotypes and promote dialogue based on the films showcased. This year is no different. With a stellar lineup of films representing countless countries, the Chicago Latino Film Festival is sure to leave many feeling inspired. The 30th Chicago Latino Film Festival is set to take place April 3rd through the 17th. Below is a list of the three major events happening during the film festival.
Opening Night
Tango Glories (Fermín) / Fermín, Glorias del Tango
Featuring an extraordinarily moving performance from Héctor Alterio and dazzling dance numbers, "Tango Glories (Fermín)" centers on psychiatrist Ezequiel Kaufman (Gaston Pauls, "Nine Queens"), who has been offered a four-year residency at a prestigious clinic.
Special Presentation
Over the Waves: A Story of Flamenco in the U.S. / Sobre las Olas: A Story of Flamenco in the U.S.
"Sobre las Olas" explores the tradition of flamenco art in the US: its origins, protagonists, and its identity as a nomadic and hybrid art form. Focusing on the most important flamenco artists living in the United States, the documentary offers a unique look at their creative process.
Closing Night
I Am From Chile
Salvador moves to London from Chile to study English and travel around Europe at his parents' expense. He stays with his aunt Maria, who makes a rather decent living renting the rooms of the building she lives in to other immigrants. But when a financial crisis back home leaves Salvador with no resources of his own, he has no choice but to make ends meet with the help of María and his flatmates. For a full movie schedule and prices, visit www.chicagolatinofilmfestival.org.