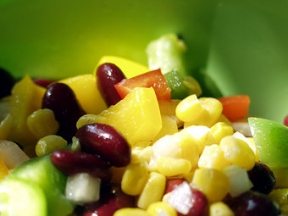 The Grocery Manufacturers Association (GMA) and the Food Marketing Institute (FMI) recently unveiled its national consumer education campaign to bolster awareness and understanding of Facts Up Front.
The nutrient-based labeling system will be supported by a national advertising campaign to further educate consumers on the initiative and help them make informed food decisions for their families.
Facts Up Front labels bring important information from the Nutrition Facts Panel, which is found on the back and side of packages, and displays it in a simple and easy-to-use format on the front of America's favorite food and beverage products.
"With more than 50 companies voluntarily implementing Facts Up Front on their branded and private label products, it's important for shoppers to know this tool is out there and that they understand how to use it," President and CEO of the Grocery Manufacturers Association Pamela G. Bailey said.
According to a recent online survey, conducted by Harris Poll on behalf of GMA, more than nine in 10 grocery shopping decision makers agree that Facts Up Front makes nutrition information easy to find and use (93%), and that it is simple to understand (92%).
All print, digital and in-store communications direct consumers to the Facts Up Front website (www.FactsUpFront.org), available in both English and Spanish and optimized for mobile devices.