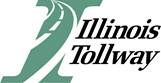 The Illinois Tollway and the Illinois Department of Transportation announced Thursday they have been honored by the Hispanic American Construction Industry Association for their work in promoting equal opportunities in the construction and engineering fields for Hispanic-owned businesses.
"In Illinois, everyone should have an equal chance to participate in construction projects that create new jobs and connect businesses to their customers," Governor Pat Quinn said. "These two state agencies are leading our efforts to ensure no one is left out as we move forward with improving vital transportation links across the state."
Founded in 1979, the Hispanic American Construction Industry Association works to promote diversity in the construction industry, including partnering with public agencies such as the Illinois Tollway to ensure Hispanic- and minority-owned companies can compete for state contracts. The association also offers education and training programs.
"The Tollway and the Department of Transportation have played a leading role in opening up opportunities for Hispanic-owned businesses and workers to succeed in these vitally important fields," Hispanic American Construction Industry Association Executive Director Jorge Perez said.
The Tollway has paid nearly $227 million to Hispanic-owned businesses for construction work and another $52 million for professional services between January 1, 2008 and December 31, 2013.