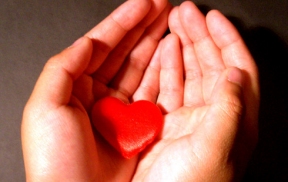 For millions of Christians around the world March marks the beginning of lent, a time of self-reflection during which people dedicate themselves to their spiritual growth. March is also the beginning of springtime, a time that inspires renewal and change, regardless of religious beliefs. Gift of Hope recognizes the kindness and compassion of the Latino community, which united, can make a positive change in the lives of others.
According to the Department of Health and Human Services, there are currently over 20,000 Hispanics on the transplant waiting list, which increases every ten minutes. Latinos make up the smallest ethnic group of organ and tissue donors and are less likely to seek medical treatment in non-emergency cases. That is why Gift of Hope is encouraging Latinos to dedicate some time during this Lent season to reflect upon their health and that of their community by registering to become donors.
Next month, April, is National Donate Life Month, during which we commemorate those who have given others a second opportunity at life through donation. Gift of Hope celebrates the arrival of springtime and lent, and reaffirms their commitment to always be a part of everything good for the Latino community. To learn more about organ donation or Gift of Hope, visit www.giftofhope.org.