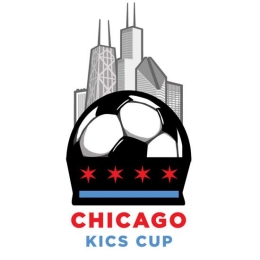 The Chicago KICS Cup, an international youth soccer tournament, is the first of its kind to take place in Chicago and it will be welcoming over 100 youth soccer teams including local, national and international teams, as well as their families and friends. This event will attract visitors of all kinds to enjoy the beautiful game in one of the world's largest and renowned metropolitan areas. In essence, the KICS Cup is inviting people to "come for the soccer, stay for Chicago."
An opening ceremony on July 20th will be held at the Jay Pritzker Pavilion in Chicago's famed Millennium Park. Here, players and supporters will have the opportunity to mingle with other participating international teams while enjoying live entertainment. Other highlights include an international beach and closing ceremony, facing the scenic Chicago skyline and featuring music, food, and fireworks.
The Chicago KICS International Youth Cup believes in the power of cultural exchange and discourse along with the spirit of fair play and competition. Through teamwork and cooperative learning, the Chicago KICS Cup participants will gain an appreciation for cultural diversity and how people from different continents communicate, celebrate and compete.