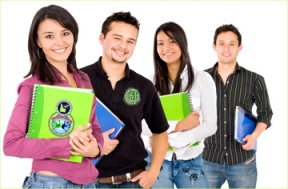 By Daniel Nardini
A Latino student, known only by his initials J.T., was not allowed to attend Fort Payne High School in Fort Payne, Alabama. No reason was given for why he could not be accepted into the high school, and there was no explanation for why he was not allowed to attend. J.T. and his family had recently moved from Colorado to Alabama. Disturbed that their 17-year old son could not attend high school, his family contacted the Southern Poverty Law Center, headquartered in Montgomery, Alabama.
In a letter to Fort Payne City Schools Superintendent Jim Cunningham, the Southern Poverty Law Center made it very clear that the school district had no legal justification to deny J.T. the right to attend Frt Payne High School, and that Alabama's former immigration law had been struck down by the U.S. Supreme Court. I find three things disturbing about this story. First, if J.T. is the only Latino student in the school district, it tells me that either other Latino families and their children have not been allowed into the district, or that there really is just one Latino family with a school age child in the district? The last point I did not believe.
I looked up demographic information on Fort Payne, Alabama. Interestingly enough, out of 14,012 people in the town (2910 U.S. Census), over 12 percent are either of Hispnic or Latino origin of any race. While not a huge number, it is significant. And of these people, none are attending Fort Payne High School? It all begins to sound like a form of 21st Century segregation where instead of African Americans we are seeing Latinos as the victims and the scapegoats. At least this story has one happy ending—J.T. has been allowed to attend high school. According to the Southern Poverty Law Center's report, J.T. is now attending classes, has met his new teachers, and is making new friends. I wish him all te best in his school endeavors.