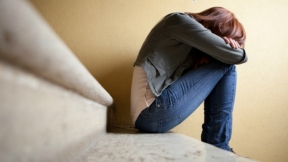 Federal, state and local health care professionals, along with community organizers, educators and others will gather in Springfield on Friday, April 25 to attend the Illinois Youth Suicide Prevention Project's (IYSPP) 2014 Statewide Suicide Prevention Conference. Participants will learn about the latest in research on youth suicide prevention to gain a better understanding of prevention, intervention and aftercare strategies. The conference will be held from 8 am to 4:15 pm at the University of Illinois Springfield.
Suicide is a public health problem that affects everyone. It is the third leading cause of death for youth ages 10 to 24. Each year 4,600 youth from this age group take their own lives. Yet, more young people actually survive suicide attempts than actually die. Approximately 157,000 youth ages 10 to 24 receive medical care for self-inflicted injuries at emergency departments across the U.S. each year.
The conference will include presentations by Dr. LaMar Hasbrouck, Dr. John Draper, Director of the National Suicide Prevention Lifeline and Dr. Peter Gutierrez, U.S. Department of Veteran Affairs. The speakers' presentations will stream live from 8:30 – 10:15 am and 1:45 – 2:45 pm on the IPHA's website at: http://www.ipha.com/Public/Events/EventDetails.aspx?eventId=314.