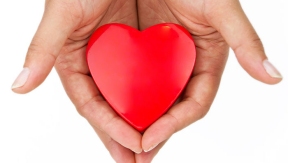 By: Mayo Clinic Staff
Don't smoke or use tobacco
Smoking or using tobacco of any kind is one of the most significant risk factors for developing heart disease. Chemicals in tobacco can damage your heart and blood vessels, leading to narrowing of the arteries (atherosclerosis). Atherosclerosis can ultimately lead to a heart attack.
When it comes to heart disease prevention, no amount of smoking is safe. But, the more you smoke, the greater your risk. Smokeless tobacco and low-tar and low-nicotine cigarettes also are risky, as is exposure to secondhand smoke. Even so-called "social smoking" — smoking only while at a bar or restaurant with friends — is dangerous and increases the risk of heart disease.
Exercise for 30 minutes on most days of the week
Getting some regular, daily exercise can reduce your risk of fatal heart disease. And when you combine physical activity with other lifestyle measures, such as maintaining a healthy weight, the payoff is even greater.
Try getting at least 30 to 60 minutes of moderately intense physical activity most days of the week. However, even shorter amounts of exercise offer heart benefits, so if you can't meet those guidelines, don't give up. You can even get the same health benefits if you break up your workout time into three 10-minute sessions most days of the week.
Eat a heart-healthy diet
Eating a healthy diet can reduce your risk of heart disease. Two examples of heart-healthy food plans include the Dietary Approaches to Stop Hypertension (DASH) eating plan and the Mediterranean diet. A diet rich in fruits, vegetables and whole grains can help protect your heart. Beans, other low-fat sources of protein and certain types of fish also can reduce your risk of heart disease.
Heart-healthy eating isn't all about cutting back, though. Healthy fats from plant-based sources, such as avocado, nuts, olives and olive oil, help your heart by lowering the bad type of cholesterol.
Get enough quality sleep
Sleep deprivation can do more than leave you yawning throughout the day; it can harm your health. People who don't get enough sleep have a higher risk of obesity, high blood pressure, heart attack, diabetes and depression. Most adults need seven to nine hours of sleep each night. If you wake up without your alarm clock and you feel refreshed, you're getting enough sleep. But, if you're constantly reaching for the snooze button and it's a struggle to get out of bed, you need more sleep each night.
Get regular health screenings
High blood pressure and high cholesterol can damage your heart and blood vessels. But without testing for them, you probably won't know whether you have these conditions. Regular screening can tell you what your numbers are and whether you need to take action.
Blood pressure. Regular blood pressure screenings usually start in childhood. Adults should have their blood pressure checked at least every two years. You may need more-frequent checks if your numbers aren't ideal or if you have other risk factors for heart disease. Optimal blood pressure is less than 120/80 millimeters of mercury.
Cholesterol levels. Adults should have their cholesterol measured at least once every five years starting at age 20 if they have risk factors for heart disease, such as obesity or high blood pressure. If you're healthy, you can start having your cholesterol screened at age 35 for men and 45 for women. Some children may need their blood cholesterol tested if they have a strong family history of heart disease.
Diabetes screening. Since diabetes is a risk factor for developing heart disease, you may want to consider being screened for diabetes. Talk to your doctor about when you should have a fasting blood sugar test to check for diabetes. Depending on your risk factors, such as being overweight or having a family history of diabetes, your doctor may recommend early screening for diabetes. If your weight is normal and you don't have other risk factors for type 2 diabetes, the American Diabetes Association recommends starting screening at age 45, and then retesting every three years.