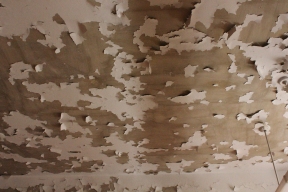 By: Chicago Lights Brigade
Last year, Mayor Emanuel and CPS claimed that closing fifty schools would free up funds to improve education at other schools. At Rogers Park's Gale Math and Science Academy, the children have been waiting for years for such a moment.
Some 30 languages are spoken at Gale, which serves almost 500 young people and is named for former Chicago Fire Department chief Stephen F. Gale. Eighteen percent special education students, several coming from nearby assisted living facilities where they manage severe physical challenges. Ninety-seven percent of the school's students come from low or very low income families. Whatever else is happening in these children's lives, Gale and its staff are there for them.
We realize that crime is a major concern in our community, but we believe community safety begins with safe schools and quality education. Members of the Chicago Light Brigade have done what we can to support the students at Gale, through mutual aid and community involvement, community efforts alone cannot undo the damage that CPS has inflicted upon Gale, and many other elementary schools. We have attended LSC meetings, painted walls, held a book drive, and collected musical instruments for the students at Gale, but we cannot address the hazardous conditions that exist at this school. Only CPS can do that. Gale now faces a $310,000 funding cut.
We demand that CPS stop wasting millions on office furniture, and other frivolous expenditures, and invest in our youth. It's time for a change in priorities. For more information on conditions at Gale, Chicago Light Brigade's mutual aid efforts, and sharable photos of conditions at Gale, please visit: ChicagoLightBrigade.org.