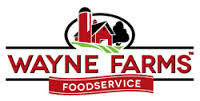 by Daniel Nardini
There have been frequent complaints against Wayne Farms poultry plant located in Enterprise, Alabama. These complaints range from line speed-ups where workers get injured to plant management personnel not providing medical attention to workers suffering ill effects from the working conditions to plant management personnel even denying employees from using the bathroom. If workers complain or do not "meet up" with the requirements of management they have points put against their file until those employees found "not working hard enough" are fired. The employees are either U.S. citizens or immigrants. Most of the farm workers are Latino.
The whole thing seems more like slave-labor camp conditions than a poultry processing plant. According to a complaint filed against the plant by the Southern Poverty Law Center, three out of four of the workers at the plant have complained of inhumane conditions and the lack of concern from management. Management threatened to have workers either fired or deported if they brought their complaints to the state or federal authorities. Despite this, a growing number of employees have indeed brought their complaints to the Southern Poverty Law Center, which has filed these complaints with the Occupational Safety and Safety Administration (OSHA).
Even though these conditions should have shut down this plant, it remains running. There are two major problems why it remains in operation. First, the State of Alabama is the third largest producer of poultry. This means that poultry remains in high demand, and it also means that this company has some leverage in remaining open despite the complaints filed against it. Second, OSHA itself has a major problem. It is one of the most under-funded and under-manned U.S. government agencies in this country. It may take months, even years to inspect this plant, and for OSHA to even take action. How long can the workers at Wayne Farms wait? To make matters worse, the U.S. Department of Agriculture is now allowing poultry producing companies to speed up the poultry processing from a maximum 145 birds per minute to 175 birds per minute. As much as many of the workers at Wayne Farms would rather not be working under these conditions, they have little choice since they have to provide for their families.