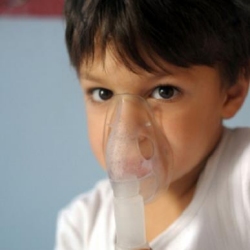 By Gina McCarthy, Administrator of the U.S. Environmental Protection Agency
Edited by Lawndale Bilingual Newspaper
Leading up to Asthma awareness month I participated in a #LatinoHealth Twitter chat with League of United Latin American Citizens (LULAC) and Environmental Defense Fund (EDF). We were excited to expand the virtual conversation about air pollution and asthma, issues that seriously affect Latino health. It is scary that so many forms of pollution are hidden in plain sight, such as air pollution and toxic chemicals, which are often part of our everyday lives. But it was also inspiring to be part of such an enthusiastic conversation with concerned community members from Utah to North Carolina, Georgia to New Jersey.
Many of the questions raised in the chat were concerned with the direct link between air quality and asthma. The truth is lots of chemicals found at home or in the workplace have been linked to the development of asthma. And common outdoor pollutants, like smog and ozone, also contribute to the development of asthma or more severe symptoms. Today, over 3.6 million Latinos in the US are living with this condition, including one in every ten Latino children.
There's no known cure for asthma, but understanding how indoor and outdoor air pollutants can trigger an asthma attack or episode is an important step in managing this condition. That's why EDF and LULAC developed bilingual fact sheets to help raise awareness about these issues, and will be launching an education initiative to highlight the serious and underreported environmental threats that disproportionately affect Latino communities around the country.
Fortunately, President Obama's Climate Action Plan lays out commonsense steps to cut carbon pollution from power plants and ultimately build climate resilience. If we can begin to reduce this pollution, all Americans will benefit – but the positive impact on Latino health will be especially pronounced.
Gina McCarthy is the Administrator of the U.S. Environmental Protection Agency.