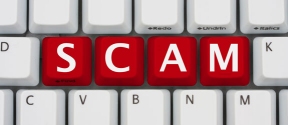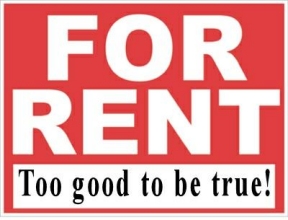 Courtesy of AARP
Americans planning their summer vacations need to be aware of con artists who use the Internet to lure consumers into summer rental scams. Con artists use the Internet to post fake rental opportunities for beach houses or mountain cabins only to steal money from unsuspecting consumers who wire money for security deposits. AARP's Fraud Watch Network is constantly receiving information about ongoing online frauds and alerting consumers through useful tips designed to protect their money.
Recognize the signs
Fake ads – Con artists will lift a legitimate ad from Craigslist or another website, attract attention by adding a bargain-basement rental price, include a fake email address, and then ask prospective renters to wire money or send a prepaid debit card for a security deposit.
The reel-in – With budget rates attached to a too-good-to-be-true listing, scammers try to get your money before you find out the property just doesn't exist.
Too good to be true – In more advanced scams, scammers create entire websites highlighting a variety of rental properties around the world at attractive prices. The sites come complete with detailed photos and descriptions of the properties, information on local attractions, renter testimonials, and even currency exchange calculators.
Protect yourself
Use a reputable website, travel agency, or online broker to find your rental.
Never wire money. Paying with PayPal or a credit card can offer some extra security.
Beware of below-market rental offers. Con artists go after consumers tempted to quickly take advantage of a "great deal."
Be wary when a property owner claims to be outside of the U.S.
If you or someone you know has been a victim of identity theft or fraud, contact the AARP Foundation Fraud Fighter Center at 877-908-3360.