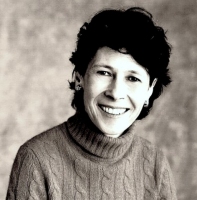 Commissioner Debra Shore, Chairman of Public Information and Education Committee of the Metropolitan Water Reclamation District of Greater Chicago, has announced that the District is adding two trash collection boats to its fleet in honor of its 125th Anniversary, and the Public is invited to help name them.
The two new skimmer boats will operate along the Chicago Area Waterways (CAWS) from mid-April to mid-October and after significant storms year round, unless weather conditions prohibit safe operations. Currently the MWRD operates two 28-foot pontoons to collect floatables that wind up in the CAWS during rainstorms. Workers remove debris along the South Branch to the North Branch of the Chicago River.
Commissioner Shore stated, "The Chicago Area Waterways are a vital amenity for people in Cook County. These new debris collection boats will improve water quality and recreational experience for thousands of people canoeing, kayaking, boating and enjoying the waterways".
An invitation to help christen the boats will be extended to individuals who submit the winning boat names. To submit names for consideration please email public.affairs@mwrd.org by September 15.