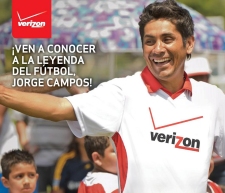 Alianza de Futbol Hispano, the nation's leading organization dedicated to providing unique and exclusive opportunities to the Hispanic soccer community in the U.S., announced the 2014 Copa Alianza programs and tournament: RAM Copa Alianza, Kellogg's Copita Alianza, Sueño Alianza and Alianza U.
RAM Copa Alianza is the longest running event of its kind, as well as the largest national Hispanic amateur soccer program in the United States, showcasing the country's top adult amateur Hispanic teams. The series of 11 tournaments will feature over 5,000 of adult and women players between 18 and 40 years of age and include over $100,000 in cash and prizes. The series of premier local tournaments will take place from May through September in 11 cities.
Calendar:
July 26 & 27 Chicago Tournaments
Naperville Polo Fields: 23700 W 119th St. Plainfield,
From 8a.m., 8p.m., both days.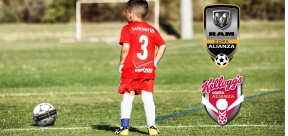 Sunday, July 27 Prize Soccer Locker event with Jorge Campos:
Verizon WirelessStore, 12632 South Rte 59, Ste 50, Plainfield, IL
2 -4p.m.
For more information of Copa Alianza please visit www.alianzadefutbol.com.