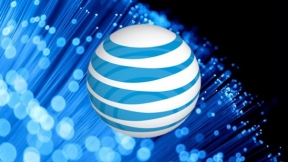 By: Will Cunningham, Director of Product Marketing, AT&T
Summer is officially in full swing, and now is the perfect time for a vacation. But with a long road trip or flight standing between you and your vacation destination, you're likely going to have some free time to fill. We now have another solution to keep everyone entertained while traveling.
AT&T is now offering you the Samsung Galaxy Tab® 4 8.0, available for purchase at www.att.com starting July 15. Buy the tablet for $18.50 per month with $0 down and no annual service contract1, or $269.99 with a two year wireless agreement.2 The tablet will be available in AT&T stores on July 25. Additionally, for a limited time, customers that purchase the Galaxy Tab 4 8.0 on a 2-year wireless agreement and bundle it with any Samsung Galaxy smartphone from AT&T, will receive an extra $50 off the tablet.3
Available in white, the Galaxy Tab 4 8.0 combines value with versatility. The Galaxy Tab 4 8.0 runs on Android 4.4 Kit Kat and has a 1.2GHz quad-core processor that lets you move quickly between a variety of entertainment options. The tablet also includes the following features:
• Dynamic 8-inch HD Display: Get lost in a movie or video with the Galaxy Tab 4's dynamic 8-inch HD display that shows video in crisp 1080p.
• Multi-User Mode: It's easy to share this tablet with Multi-User Mode, which allows up to seven of your friends and family members setup their own individual logins for a personalized tablet experience.4
• 3 Megapixel Rear-facing Camera: 3 megapixel rear-facing camera takes clear, colorful pictures that you can post directly to social media.
For more on the Samsung Galaxy Tab 4 8.0 go to www.att.com/galaxytab48.