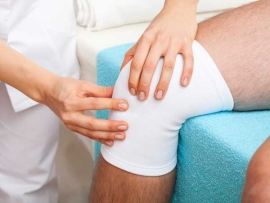 Chicago orthopedic surgeon, Mitchell Sheinkop in collaboration with Regenerative Sciences, Inc., a Colorado based company specializing in regenerative orthopedic medicine, are seeking qualified candidates in Illinois, Wisconsin, Indiana, and Michigan for a clinical trial comparing the efficacy of stem cell therapy to traditional treatments for degenerative knee conditions.
The study will focus on patients, 18-70 years old with injuries, arthritis and other degenerative conditions of the knee. Those who qualify will receive the treatment at no cost to the patient, but must agree to periodic assessment protocol over a two year period.
Stem cell therapy makes use of the supply of stem cells available in the body to help repair injured and degenerated tissues. It was initially developed by Regenexx in 2005 and first offered to patients in 2007, and has garnered a multitude of clinical evidence supporting its safety and efficacy.
In an attempt to postpone or perhaps avoid a joint replacement, an increasing number of orthopedic surgeons across the United States are currently in training and learning how to apply this non-surgical procedure for treating joint or bone pain, torn or strained tendons/ligaments and other common injuries as well as degenerative conditions. Dr. Sheinkop is a board certified orthopedic surgeon, former director of the joint replacement program and professor emeritus at Rush University Medical Center.
Here is the link for information on the clinical trial and eligibility criteria: http://www.regenexx.com/chicago-knee-osteoarthritis-study-mitchell-sheinkop/.