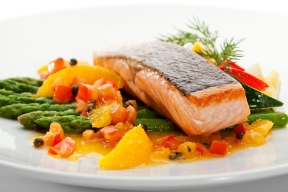 Summer is finally here again and that means our schedules are filled with fun outdoor activities. Whether it's hiking or heading to the park for a picnic with family and friends, all summer activities have one thing in common: they all require energy! Luckily, there's a flavorful solution to staying energized all summer long, and it's one that will even help you stay on track with your "summer bod" goals. The solution? Honey, of course! The National Honey Board (NHB) knows that energy is key to keeping up with both your fitness goals and upcoming outings, which is why they've partnered with fitness expert and personal trainer Julia Chaidez to put together a variety of light, no-fuss snacking and dining options with nature's golden fuel: honey.
These honeyed recipes are perfect for summer palates, as they include fresh options like a Summer Salad with Honey-Lime Dressing and a Light Honey-Ginger Chicken. The golden nutrient works to complement the unique flavors of each dish, adding just enough sweetness to balance out the spice in the habanero used in the Summer Salad, and also pairing harmoniously with the ginger in the chicken recipe. Aside from the delectable options mentioned above, Chaidez and the NHB also put together easy breakfast options like the Tropical Honey-Coconut Smoothie and the Pink and Powerful Yogurt Parfait so you can start your day off with a cool, satisfying boost.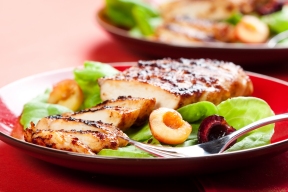 For more tips, updates and recipe ideas, visit Miel Pura on Facebook and give the page a "Like" https://www.facebook.com/pages/Miel-Pura/235486869824607. Here's a taste of what we have in store:
Light Honey-Ginger Chicken
Makes 4 servings
Ingredients:
4 tablespoons honey (divided)
4 inches of fresh ginger, peeled and thinly sliced
1 teaspoon salt
1 teaspoon pepper
4 chicken breasts, sliced fajita style
Juice of 1 lime
2 tablespoons coconut oil
1 head of romaine lettuce, roughly chopped
Preparation:
In a medium-sized bowl, combine two tablespoons of honey (set aside remaining two), ginger, salt and pepper. Place the raw chicken breasts into the mixture and lightly toss, making sure chicken is evenly coated in marinade. Set aside. Place the remaining honey, lime juice and chopped romaine lettuce in a large bowl and toss to combine. In a medium-sized skillet, heat coconut oil over medium-high heat and cook chicken breasts. Once cooked, serve chicken over a bed of dressed romaine lettuce and enjoy. For all of the recipes, the 10 Golden Rules and more information about honey as a natural source of energy, visit www.mielpura.org today.