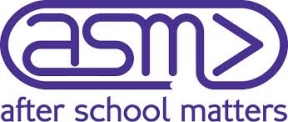 Nearly 300 Chicago teens who participated in After School Matters programs this summer celebrated their accomplishments by showcasing their work at the After School Matters Annual Gala on Tuesday, Sept. 23rd at Navy Pier.
Approximately 1,000 supporters and guests, such as Mellody Hobson, chair, After School Matters, president Ariel Investments and Mary Ellen Caron, CEO, After School Matters, were in attendance to meet with the teens. The Gala was presented by Blue Cross and Blue Shield of Illinois and hosted by Hobson.
This year's Gala celebrated by showcasing their work through interactive science and technology exhibits, a variety of art displays as well as teen performances, including a unique version of Pharrell Williams' "Happy" at the conclusion of the event.
For the first time its history, the After School Matters Gala will feature a live auction of two unique pieces of artwork. Proceeds from the auction will support After School Matters programming and its teens. The first item is a hand-painted, teen-created Beatles-themed bench signed by Sir Paul McCartney, and the second item is a first-of-its-kind drawing of E.T. and R2-D2 by Steven Spielberg and George Lucas. The drawing will be personalized by both directors for the auction winner.