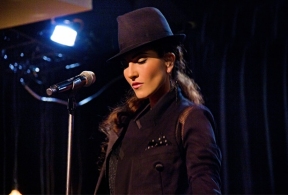 By: Daisy Magaña
Imagine growing up with not one but two famous parents. Ana Victoria, daughter of the great Argentinian singers Diego Verdaguer and Amanda Miguel, knows the effects of this double-edged sword, and even with the challenges and assumptions that come along with celebrity parents she has been able to create a name for herself in the music industry on her own. "I wouldn't have it any other way," said Ana Victoria. "The comparisons, yes, are sometimes a little uncomfortable, but I'm here to give another perspective—something new. It's just a matter of time…Things will fall into their place when they need to."
Her new album Color Amor is a CD & DVD combination that captures the Ana Victoria energy and passion you would see while catching her at live at one of her shows. After being nominated for a Latin Grammy Award for an album that included a cover of one of her father's songs with a modern twist to a classic, she was approached by a Sony Music executive, "if you are on board with recording a live album where people can hear and see you who you really are singing and performing, Sony Music is yours." The rest is history.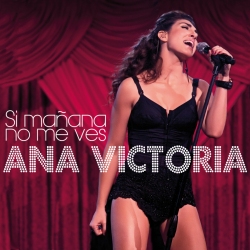 Color Amor is an album that brings together musical, timeless classics that in one way or another impacted Ana Victoria's life. "Respecting the original version while giving the audience another take on them." Her ethnic roots are Latino but that does not stop her from incorporating artists like Lenny Kravtiz's "I Belong to You" and Michael Jackson's "Billie Jean" in her new album. Over forty songs were considered, and although only a handful were selected, Ana Victoria wants to show people that music is a fun, collaborative process.
When asked who she would like to work with, she eagerly stated Marc Anthony. So who knows, could a duet be in the works? Visit her website www.anavictoria.com & follow her on Twitter @AnaVictoriaTwit to keep up with this artist's unique musical interpretation.