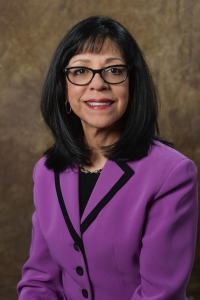 The Chicago School of Professional Psychology (TCSPP), the leading nonprofit graduate school devoted exclusively to psychology and related behavioral and health sciences, announces the appointment of Azara Santiago-Rivera, Ph.D. as Dean of Academic Affairs, Chicago Campus. Dr. Santiago-Rivera moves to TCSPP's founding campus after serving as Dean of Academic Affairs at The Chicago School's Washington, D.C. Campus for almost three years. She will continue to serve in her role as director of TCSPP's National Center for Research and Practice: Latino Mental Health.
"We are extremely pleased that Dr. Santiago-Rivera is joining our Chicago Campus to continue to build on our academic goals through work with our strong faculty, staff, and administration," said Dr. Patricia Arredondo, Campus President.
"The Chicago School and I have a synergetic relationship," said Dr. Santiago-Rivera. "I joined TCSPP because I embrace the institution's mission. My move to the Chicago Campus is a wonderful opportunity. I look forward to working with our faculty, staff, and students, and with Dr. Arredondo to continue to keep The Chicago School at the forefront of graduate education."
A Fellow of the American Psychology Association (APA), Dr. Santiago-Rivera is the founding editor of the APA Journal of Latina/o Psychology. She has more than 20 years of experience as a scholar and researcher in counseling psychology and Latino mental health with previous faculty positions at the University at Albany, State University of New York, and the University of Wisconsin-Milwaukee.