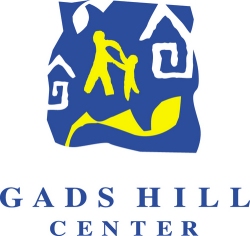 Just in time for back to school, Gads Hill Center renovated their 100 year-old gym into one of the few, safe indoor spaces to play in the southwest side communities of Chicago. In 2013, the organization was awarded a $100,000 grant from Humana which funded the new space.
The gym annually serves 2,000 local children and families and is available for community events. The renovated gym is central to Gads Hill Center's commitment to community health and nutrition education and promoting healthy lifestyles. The gym is one of the few safe indoor spaces for physical activity in the community. The new renovations, including new heating and air conditioning, windows, floor, ceiling, backboards, and mats.
To celebrate the grand opening of the new space, Gads Hill will host a day of activities on Saturday, Sept. 20th, including a reception, speakers and basketball tournament. Gads Hill Center is located on 1919 W. Cullerton St.