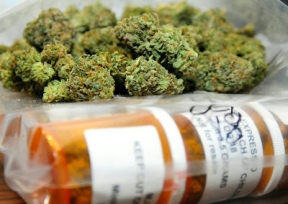 Patient registration for the Illinois Medical Cannabis Pilot Program starts this week. The Illinois Department of Public Health (IDPH) is accepting applications for qualifying patients and caregivers who wish to apply for a medical cannabis registration identification card. Applications are being accepted both electronically and through the mail.
Qualifying patients whose last names begin with A – L have two months (September 2 – October 31) to submit their applications. Patients whose last names begin with M – Z may submit an application from November 1– December 31. Applications can be submitted electronically at www.medicalcannabispatients.illinois.gov, or through the mail to:
Illinois Department of Public Health
Division of Medical Cannabis
535 W. Jefferson Street
Springfield, IL 62761-0001
IDPH is also accepting physician certification forms through the mail. More information about the patient application process can be found online at www.mcpp.illinois.gov in the Frequently Asked Questions section. For any questions regarding patient and caregiver registration, please contact the DPH Division of Medical Cannabis at (855) 636-3688 or DPH.MedicalCannabis@illinois.gov.