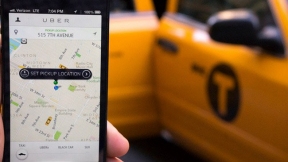 Chicago's taxi industry has long been a restrictive and exclusive monopoly that leaves many neighborhoods underserved and lacking in transportation options. With a cap on taxi medallions, and a steep price tag when one becomes available, becoming a cab driver is neither easy nor inexpensive. Many Chicagoans, including those in Chicago's Hispanic community, are in need of economic opportunities where unemployment rates remain high.
New data released by Uber highlights a growing number of economic opportunities for Latinos in the ridesharing industry. The popular ridesharing company estimates that more than 20 percent of uberX partners in Chicago are Latino.
Uber is a digital ridesharing platform that utilizes technology to connect Chicago residents needing rides with local drivers who provide them using their own cars. Chicagoans have embraced ridesharing as a safe, reliable, and affordable transportation option that puts the interests of riders and partners first.
Throughout the summer, Uber has been working to recruit new partners in 'underserved neighborhoods,' as defined by the City of Chicago, where insufficient service by the taxi industry has plagued neighborhoods for decades. Partnering with uberX offers unemployed or underemployed residents an opportunity to earn an extra income on a flexible schedule. To learn more, or sign up to be an uberX partner, go to t.uber.com/chioutreach.