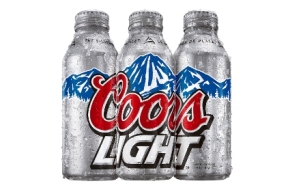 Coors Light has announced this year's Líderes, a group of 12 emerging Latino leaders of legal drinking age who are making a difference in their communities. The 12 Líderes, who were nominated by national and local nonprofit organizations from across the country, were selected by Coors Light based on their achievements and impact on the U.S. Hispanic community.
The public will select the Coors Light 2014 Líder of the Year through an online voting competition, which runs today through October 30, on CoorsLightLideres.com. The winner will receive a $25,000 grant to develop and implement a community leadership program with his/her sponsoring nonprofit organization and in partnership with Coors Light. Voting ends October 30, 2014. Voting rules and restrictions at CoorsLightLideres.com. Must be 21 years or older. Void where prohibited.
Among the nominees is Chicago Gabriel Chavez, co-founder of the associate board/volunteer at El Valor. Inspired by a passion to support and challenge Hispanic communities to achieve excellence, Chavez helped found El Valor's Associate Board. He assists El Valor by supporting initiatives to increase awareness through social media and by hosting volunteer opportunities with his Exelon colleagues.
Join the conversation at CoorsLightLideres.com, www.facebook.com/CoorsLightLideres, LinkedIn and on Twitter using #CoorsLightLideres.