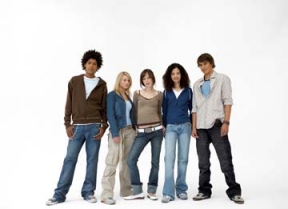 By: Laura Rodriguez
Sprouting Leaders Foundation started as a collegiate outreach-mentoring program composed of student volunteers from the University of Illinois at Chicago in 2012 at Little Village's Daniel J. Corkery Elementary School. Today, the student-run organization is officially recognized as a public charity and it is hoping to expand their work to other low-income schools around the area.
"With everything that we do, we want to engrave in their [the youth] minds that education is the key to success," said Raul Rosas, Founder and President of the organization.
The foundation 'is dedicated to the academic and personal development of Chicago's inner city youth by pairing college mentors with elementary and high school students.' It focuses on their afterschool-mentoring program Monday and Wednesday from 3pm to 5pm, where mentors help the kids with their homework; partake in the reading and math program or simply hangout with kids.
"The ultimate goal is to motivate the children to get excited about college and create a healthy relationship with someone they can loop up to," said Maria Teresa Vargas, Volunteer Relations Director of the program.
Sprouting Leaders Foundation also holds various events and workshops through the year such as Back-to-School Supply Kits early September, where more than 150 students received school supplies.
"It [SLF] motivates our children, not only mine but it helps all the children realize that school is very important and that it is not made only of the four walls of their classroom, it is made up of their all the people surrounding them," said Rosalia Flores, mother of a student at Corkery Elementary School.
The mentors provide guidance, leadership development and promote higher education. Their mission is based on research that proves that mentored youth have better attendance in school, better chances of going to college, and better self-esteem. We are sprouting leaders within out community," added Rosas.