Miguel H. Sagaz se ha convertido en uno de los últimos actores emergentes latinos que pisa la industria de cine y televisión latinos. Nacido y criado en la Ciudad de México, Sagaz creció con el sueño de ser actor y parte de la industria del entretenimiento.
"Soy 100 por ciento mexicano y me encanta. Entro a un salón y no luzco como mexicano, pero rompo los estereotipos. Muchas veces la TV y el cine clasifican al latino de forma muy negativa. Yo pienso que si rompes las barreras puedes triunfar", dijo Sagaz. "Este es un buen momento para ser un latino en Hollywood".
Sagaz se ha convertido también en el más reciente experto de la moda y corresponsal de CNN Latino y Univisión. Fue también crítico de la moda en el 15º show de Premios Grammy Latinos, el 21 de noviembre, en CNN Latino.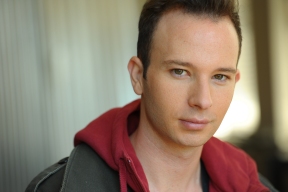 La mayor tendencia de este año fue el color. Mi problema con esta clase de shows de premios es que mucha gente no se preocupa por estar a la moda en la alfombra roja y eso me parece un poco de mal gusto. Siempre pugno por que la comunidad latina se supere. Aunque hubo algunas buenas alternativas este año", dijo Sagaz refiriéndose a el Latin Grammy de este año.
Sagaz ha hecho también apariciones de invitado en shows de televisión como "Entourage", "The Bold and the Beautiful", "Will and Grace", "CSI:NY", y "Estado de Gracia". Recientemente Miguel consiguió el papel principal en el altamente anticipado cortometraje animado "Waste Paper", que será publicado más tarde este año. "Todos los días busco un nuevo empleo, un nuevo papel. Me encanta lo que hago. Tienes que saber aguantar el rechazo. Si puedes separar el rechazo y no tomarlo como cosa personal, puedes triunfar. Sigan trabajando todos los días", dijo Sagaz a los lectores de Lawndale News.