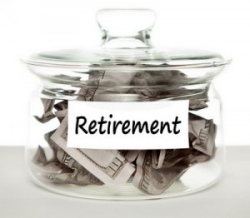 La estratega financiera, Donna M. Phelan, autora de "Women, Money and Prosperity: A Sister's Perspectiva on How to Retire Well" [Mujeres, Dinero y Prosperidad: Perspectiva Hermana de Como Retirarse Bien] (www.donnamphelan.com) relata la historia de Wanda Strong – una de cuatro hermanas – una casada, una viuda, una divorciada y una nunca casada. Encontrándose de repente soltera, con dos hijos que mantener y a un poco menos de 15 años de retiro, Wanda tuvo que tomar una determinación: podía sucumbir al paralizante temor sobre su futuro financiero, o podía buscar nuevas estrategias para la prosperidad. Escogió lo último. Phelan nos da los siguientes términos – concientización, esperanza y estrategias: concientización de la propia situación financiera, esperanza de que nunca es demasiado tarde (o demasiado pronto) para empezar a planear y estrategias de la vida real, fáciles y prácticas para la mujer, a cualquier edad o situación financiera actual.
Crear fuentes de ingreso acumulativo para asegurar el retiro.
La mujer necesita asegurar varias fuentes de ingreso para cubrir sus gastos de retiro, porque el Seguro Social, puede no ser suficiente. Y otras cosas como la manutención infantil o un ingreso primario pueden desaparecer.
¡Ponle tantas ganas a aprender sobre el dinero como se las pones a aprender tu nuevo smartphone!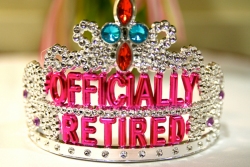 "Las mujeres muchas veces dicen que no pueden entender el concepto del dinero porque es muy complejo de aprender", dice Phelan. "pero quieren aprender sobre su smartphone – hasta ahora una pieza de tecnología, altamente avanzada, mucho más compleja y que cambia constantemente – porque quieren mantenerse en contacto con sus hijos".
Unete a la conversación, empieza un Club.
Wanda llama a sus tres hermanas y a unos cuantos amigos para hablar sobre nuevas estrategias de retiro para fuentes de ingresos acumulables. Juntos pudieron:
• Reunirse con un asesor financiero y desarrollar un plan escrito
• Aprender como crear un ingreso de sus inversiones.
• Aceptar arreglos de vida no tradicionales, como rentar cuartos vacíos o conseguir un compañero de cuarto.