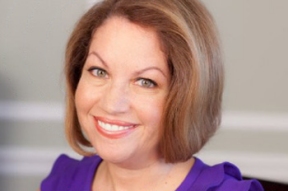 By: Ashmar Mandou
Dietitian and personal trainer, Sylvia Melendez-Klinger wants everyone to be mindful this Thanksgiving when we all gather around the deliciously adorned dinner table filled with a cornucopia of rich color and mouthwatering recipes. "I know we take this time to fill up our plates with all things delicious, but we need to be mindful about what we put into our bodies so that we don't over do it this holiday season," said Klinger. "We have a tendency to eat everything in sight, such as mashed potatoes, green bean casserole, desserts, lots of bread and it's not healthy." Klinger, who founded Hispanic Food Communications Inc., a food communications and culinary consulting company, shared her tips with Lawndale News readers on how to heave a healthier holiday season.
Avoid fattening foods
I know it's a challenge to avoid garlic mashed potatoes, potato salad, and turkey drizzled with gravy, believe me [laughs], but there are healthier ways to make a perfectly delicious meal without packing on all the calories. For instance, instead of using eggs for certain recipes use egg beaters; instead of using whole milk use fat free milk when making Thanksgiving dinner. I try not to put salt when I am cooking my dishes, I incorporate more garlic or pepper or olive oil. Those are great substitutes and help with maintaining a healthy diet. Also, families don't have to cook the usual go-to recipes. I like to add a lot of vegetables as side dishes so that way the whole family can eat healthy. Perhaps this Thanksgiving families can try a delicious roasted green bean recipe drizzled with olive oil, pepper, and shaved almonds. That is a delicious alternative to the usual green bean casserole that incorporates heavy cream and fried onions.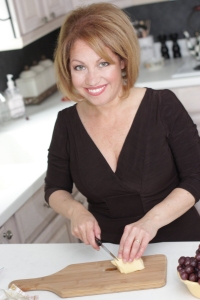 Balance
Listen, I am a sucker for mashed potatoes. I love them. I can't get enough of them [laughs], however, knowing that is my weakness I allow myself to have two servings, but then I take it easy with the other dishes. I will have turkey without the skin and place more veggies onto my plate. The trick is everything in moderation. You can have what you love, but don't go overboard. I also think families shouldn't force someone to eat [laughs]. Listen, I have a mother-in-law who wants everyone to eat, but I think it's best to just have the food in the kitchen and let your guests grab a plate when they are ready to eat. Remember, Thanksgiving is about spending time with loved ones and enjoying each other's company, not surrounding yourself with food.
Keep moving
Women are the motors of the family. We keep everyone moving. It is very important that we as women take time for ourselves to decompress before doing anything else. Working, cooking, cleanings, raising a family is hard. I had many times when I would just lock myself in the bathroom or the bedroom and tell my kids to give, "Mami, just five minutes of alone." [Laughs] We need that as women. We need to take care of ourselves so that we can be an example to our children and even our husbands. It can be exhausting, but even 20 minutes a day to workout is better than not working out. Now, that winter is here people are more inclined to stay indoors, but 20 minutes at the gym turns into an hour and that is what will keep everyone happy. If you cannot make it to the gym even running around the house will burn calories. Walk up and down your stairs; stand up, instead of sitting down on the couch. Do a plank for a minute for three reps. Every little bit helps and your children will see that and want to exercise with you. Make it fun for the whole family. Once you build a support network at home it will be easier to get everyone on the same page when it comes to living a healthier lifestyle. It just starts with you taking the lead.