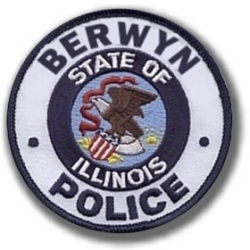 The Berwyn Police Department is bringing its newest officer on-duty to protect the streets – K9 "Patser" a male Belgian Malinois. Patser and his handler, Officer Jim Tricka just recently graduated from their six week certification course held at the Shallow Creek Kennels located in Sharpsville, PA. Officer Tricka and K9 Patser will now join the departments two other K9 teams of Officer John Fitzpatrick and K9 Ares, and Officer Judy Velasquez and K9 Nikko in their patrol duties.
Officer Tricka and K9 Patser were paired up after three days of their initial orientation at Shallow Creek. Patser was born in Holland on July 12, 2012 and was handpicked by the Master Trainer and owner of Shallow Creek Kennels. During their six weeks of intense training, the new K9 team became proficient and certified in narcotics detection, tracking and apprehension along with article and area searches.
According to Officer Tricka, "the training was both physically and mentally demanding with the long training days and exams throughout the course." Upon graduation, Officer Tricka and Patser became certified through the North American Police Work Dog Association (NAPWDA) and are fully functioning on the streets of Berwyn today. As a department we welcome the new team and are looking forward to introducing them to the community. All the costs involved with K9 purchases, equipment, and training are being paid for through the departments Asset Forfeiture funds with no finances being absorbed by the city.