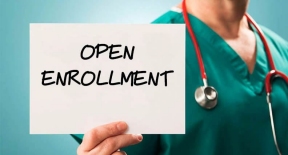 It might seem like the women around us are always taking care of others. But when it comes to our health, no one should have to compromise in order to complete simple daily tasks, such as running errands or taking care of your loved ones. Get Covered Illinois (GCI) is encouraging you to remind the women in your life to take care of themselves and their health. GCI can help connect women with quality, affordable health coverage so they have the peace of mind they need to go see a doctor, and can get out in front of potential health issues. This year, there are more options through the Marketplace than ever. This means you can easily compare plans from the top insurance companies in the state to find a plan that fits your needs and your budget.
"Enrolling in health coverage is a huge first step toward a healthy lifestyle that can help you or those you care about avoid illness and the financial burden that comes with health issue," said Jennifer Koehler, Director of Get Covered Illinois. "We're encouraging people to take action now, and not to wait until the last minute to enroll and get the peace of mind that comes with knowing you are covered." In fact, all Marketplace health plans cover essential health benefits that can directly affect women's health. Below is just a sampling of the vital health services that are covered for little to no cost when you visit your doctor.
Breast cancer screenings, like mammograms, every one or two years for women over 40. Breast cancer genetic test counseling (BRCA) and breast cancer chemoprevention counseling are also available for women at higher risk for breast cancer.
Cervical cancer screenings, like pap tests.
Maternity and newborn care, like services during pregnancy and after your baby is delivered, including breastfeeding.
Contraception, sexual health screenings and counseling.
Domestic and interpersonal violence screenings and counseling.
Well-woman visits, or annual check-ups for women.
Staying healthy means taking care of your body and mind all the time, not just when you get sick or injured. Enrolling in health coverage can help make those illnesses and injuries less expensive by helping cover the cost of your services. You may also qualify for financial help when you enroll. Get Covered Illinois is hosting enrollment events and extending hours at locations in advance of the Feb. 15 deadline. Visit www.GetCoveredIllinois.gov or call 866-311-1119 to schedule an appointment or to find an enrollment location near you.