By: Nikoleta Morales
On January 24th, the Chicago Women Take Action alliance (CWTA) organized a Chicago Women's Mayoral Forum at the Chicago Temple allowing women voters to hear what each of the five mayoral candidates had to say about women issues concerning domestic abuse, Elected School Board, crime, minimum wage, etc., before the big election on February 24th. The five candidates present were Mayor Rahm Emanuel, Alderman Robert Fioretti, Commissioner Jesus "Chuy" Garcia, Willie L. Wilson and William "Dock" Walls.
In October 2014, more than 20 Chicago women organizations came together to forge a Chicago Women's Agenda and provided questions regarding issues of their own concern. The forum moderated by NPR host Cheryl Corley.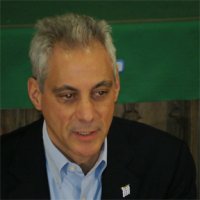 Mayor Emanuel addressed the closure of the 50 Chicago public schools stating that he did it in the best interest for the students so they receive better education and that kindergarten hours were increased to full day so that single mothers have the chance to work. He proposed local school councils instead of an Elected School Board. He also proposed the five day waiting period for those males wishing to purchase guns and have a history of domestic abuse violence. Mayor Emanuel also supports paid maternity leave and $13 per hour minimum wage increase. "I want people to vote. Not for me, but because we have a great city," he said.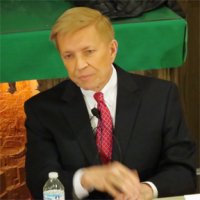 Ald. Fioretti said that he wants to fight for all families and that "we need an Elected School Board." He also wants to reopen mental health clinics. "I am embarrassed at what we see at the CPS board," said Fioretti. He wants to reset and reassess funding for neighborhood schools and take a holistic approach when it comes to STEM by making it STEAM (science, engineering, technology, arts and math). He also wants to work closely with the issue of human trafficking and prostitution, making sure that there are laws against those who buy sex. He is also in favor of raising the minimum wage to $15 per hour.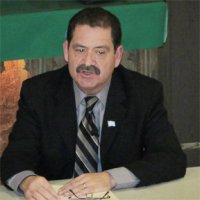 Commissioner Garcia received a wide applause and cheer from the members of the audience. He believes firmly in fixing the current immigration issues being an immigrant himself. He also believes domestic abusers should be prohibited from owning guns and he wants to stop the expansion of charter schools. "Charter schools take resources out of neighborhood schools," he said. He is also in support of an Elected School Board and an increase of minimum wage for more than $13. Garcia also wants to make child care affordable and supports the woman's right to choose when it comes to abortion.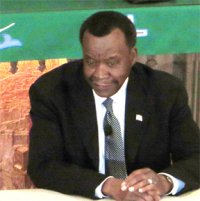 Dr. Willie Wilson is a self-made millionaire from Louisiana who believes economic prosperity is the number one solution to most of the issues facing Chicago, such as crime. "I support the increase of minimum wage 100 percent and to get it as high as we can get," he said. He is also for lower taxes, creating new businesses and wants to open a new casino in Chicago, which he believes will bring more jobs. "I believe in hard work!," he said.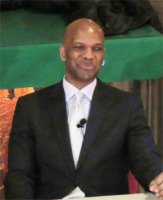 William "Dock" Walls is running for a third time in the mayoral race. Even though he lost twice previously he believes that running again is essential since Chicago isn't getting any better. "It hurts me when I hear that 19 people got shot and only one person got arrested," he said. Walls was a former aide to Harold Washington and believes he learned a lot from him that he can apply as a mayor. He also wants to reduce the number of arrests in domestic disputes and implement counseling when necessary. He wants to reopen the 50 schools that were closed in Chicago and form an Elected School Board. He believes gentrification is a problem in Chicago and should be fixed.
The 2015 Chicago Mayoral Elections will take place on Feb. 24.