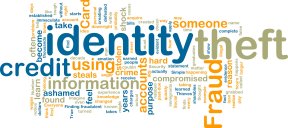 With Illinois ranking tenth in the nation for the number of ID theft complaints, and coinciding with Tax Identity Theft Awareness Week, the AARP Fraud Watch Network is launching an education effort to help people protect themselves from tax scams, releasing a new video, a tip sheet and encouraging people to take advantage of AARP's free tax preparation services.
Many taxpayers are putting themselves at greater risk of tax identity theft according to a recent national study released by the AARP Fraud Watch Network in conjunction with the education campaign to help prevent scammers from stealing Illinoisans' hard-earned money. According to the Federal Trade Commission, Illinois ranks ten in ID theft complaints. In this identity theft scheme, scammers electronically file a tax return under someone else's name to collect their tax refund. Tips on how to protect yourself and your family from tax identity theft include:
• Do mail tax returns as early in the tax season as possible before the cons beat you to it.
• Don't give out personal information unless you know who's asking for it and why they need it.
• Shred personal and financial documents.
• Know your tax preparer.
Illinoisans are also encouraged to visit aarp.org/taxaide (1-888-227-7669) for information about AARP Foundation Tax Aide. For these and other fraud prevention tips, visit http://www.aarp.org/fraudwatchnetwork. For additional help, contact the IRS Identity Protection Specialized Unit at 800-908-4490 and visit irs.gov/identitytheft.