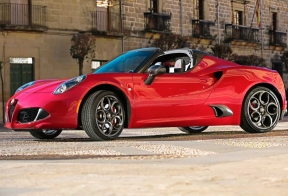 For the first time in Chicago Auto Show history, show officials will be hosting a Young and Future Drivers event during the show's opening day, February 14th, from 2pm., to 8p.m. Auto manufacturers and exhibitors will be hosting entertaining and informational activities within their displays specifically designed for teen drivers. The Young and Future Drivers event spans across the entire showroom floor with highlights including:
Acura will showcase an interactive table including several safety-related features in 3D.
Honda will feature an interactive, in-vehicle touch screen that explains Honda's driver assist technology "Honda Sensing."
The Chevy Theater in the Chevy display will include programming highlighting the latest available safety innovations available in some of its brand-new vehicles.
Hyundai will conduct Apple CarPlay and Google Android Auto in-vehicle demonstrations to ensure drivers are familiar with using Google Voice or Apple's Siri natural speech to make calls, send messages and the navigation app via their smartphones – all in an effort to reduce driver distraction.
Kia will feature its BRAKES activation: Be Responsible And Keep Everyone Safe.
"This new Chicago Auto Show event is a great step in further teaching and educating young drivers about safety on the road," said Dave Sloan, Chicago Auto Show general manager. "We applaud the manufacturers and exhibitors for making this event not only educational but fun for teens to participate in." All teens in attendance will receive a gift bag, pledge to not text and drive and get to participate in the #CASTeenChallenge social media contest for the chance to win prizes. The Chicago Auto Show will take place at McCormick Place, 2301 S. Lake Shore Dr., Chicago. The 2015 public show will be February 14th through 22nd. For ticket information or general information, visit ChicagoAutoShow.com or Facebook.com/ChicagoAutoShow. The Chicago Auto Show is the largest auto show on the continent, spanning more than 1 million square feet of production, concept, and exotic vehicle exhibit space.