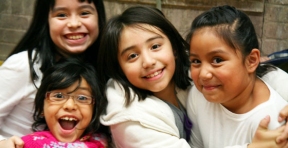 Navigating the child welfare system can be an overwhelming experience for many families. I am sure that as professionals in the field you may have witnessed this on countless occasions. This many times can lead to families struggling to fulfill Action steps in their Service Plans. As a DCFS Family Advocacy Center, Erie Neighborhood House's "Proyecto Cuídate," can be of assistance to you in helping families, primarily Latino, achieve Outcome Statements successfully.
Through Proyecto Cuídate, Erie House offers services aiming to prevent family violence and abuse, and to provide an opportunity for parents to work with and support one another in a group setting, thereby reducing the sense of isolation and expanding their network in times of need. Erie House services intend to increase the number of healthy, positive parents and role models and improve role of participants as contributing community members and citizens of society. Best of all, staff is bilingual and all services are offered in Spanish.
For more information or to make a referral, please call 773.542.7617 Ext. 28 and ask to speak with a staff member from "Proyecto Cuídate". Additionally, if you would like to schedule a meeting or have an informational session/presentation take place at, DCFS Maywood, please do not hesitate to contact me personally via phone at 773.542.7617, Ext. 25 or via e-mail at mvillareal@eriehoues.org.