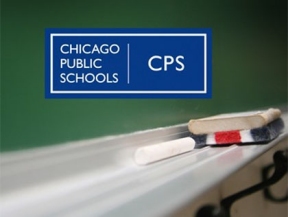 Chicago Public Schools (CPS) releases a mid-year data report revealing a 60 percent reduction in suspensions and 38 percent reduction in expulsions across all grades in School Year 2014-2015 (SY 14-15) compared to the first semester of last school year. These results follow the District's revisions to the Student Code of Conduct (SCC) last year, which provide a more equitable approach to student discipline and promote positive learning climates and keep students engaged in school.
CPS enacted a new SCC last year in recognition that historically too many students were being suspended and expelled due to a zero-tolerance policy that had once been the District standard. For years, CPS has had among the highest and most racially-disproportionate suspension rates in the nation.
To address the overuse and disparity in disciplinary actions, CPS launched a comprehensive strategy in January 2014 to engage teachers, principals and school officials in planning to revise the code of conduct to reduce the application of exclusionary discipline and provide supports for alternative responses. The Suspension and Expulsion Reduction Plan (SERP)'s first line of action was to inform revisions to the SCC, which include simplified and clarified policy language, and guidance to schools on how to implement restorative practices and address misconduct while keeping students in the classroom.