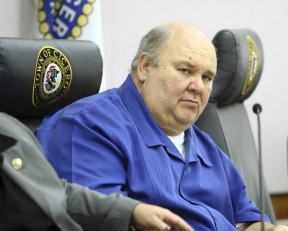 When Larry Dominick assumed the presidency of the Town of Cicero in 2005, the Town was saddled with outstanding indebtedness of $148.1 million, equal to a debt obligation of $1,765.68 per Cicero resident, according to the Town of Cicero Finance Department Director Don Schultz. At the end of 2014 President Dominick has reduced this debt by 42 percent, to $85.9 million, or $1,024.25 per Cicero resident. By the end of President Dominick's present term in 2017, total outstanding debt will be reduced by 53.4 percent to $69 million, or $823.03 per resident.
By the end of 2021, total indebtedness will be reduced by 78 percent to $32.4 million, or $386.69 per resident. "President Dominick's charge has been clear: 'do not spend money you do not have and do not straddle future generations with present day debt'," Schultz said. Since 2005 and the administration of Larry Dominick, the Town of Cicero has not incurred any long term outstanding debt, but has instead worked to reduce and carefully eliminate the indebtedness incurred by prior administrations and to provide necessary and current services with available resources.
Dominick expanded services without raising taxes by implementing sound financial strategies. As a result, Cicero has received top national honors in financial reporting procedures five-years in a row from the Government Finance Officers Association of the United States and Canada (GFOA). Under Dominick, Cicero maintains a strong A-Plus (A+) rating from Standard & Poors.