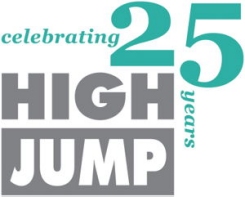 High Jump, in its 25th-year of providing tuition-free academic enrichment to promising seventh and eighth grade students with limited financial resources, is proud to be a convening sponsor of the national Meet in the Middle Expanded Learning Summit on Tuesday in Washington, D.C.
The Expanded Learning Summit, hosted by Citizen Schools and Higher Achievement, brings together policy makers, practitioners and other thought leaders who are committed to supporting enhanced learning opportunities for middle school students. "All middle school students, regardless of financial circumstances, should be equipped with the tools they need to succeed in top college preparatory high schools," said Lee Hart, High Jump's executive director. "Without transformational opportunities offered by High Jump and other leading organizations at the Summit, many talented students of limited financial means wouldn't reach their full potential. While no one model to achieve this looks exactly the same, we all share the common goal of advancing youth achievement and development."
Hart will participate in a panel discussion on The Critical Middle School Years. Panelists will examine research on adolescent development and the return on investment of providing targeted programs and expanded learning opportunities for middle school students.