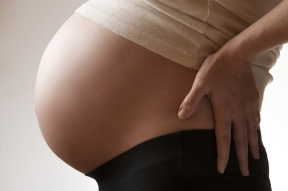 He aquí una razón más por la que las madres deben mantenerse proactivas sobre su salud prenatal. Desarrollar diabetes mientras se está embarazada – condición conocida como diabetes gestacional – puede aumentar las probabilidades de que la mujer tenga un niño con autismo, de acuerdo a hallazgos publicados en Journal of the American Medical Association, reporta Time.com.
La diabetes gestacional ocurre entre las futuras madres que nunca han sido diabéticas, pero que tienen altos los niveles de azúcar en la sangre durante el embarazo. La enfermedad ocurre cuando el cuerpo no puede general y utilizar toda la insulina que necesita para la madre y el niño y afecta entre el 9 y 14 por ciento de embarazos en Estados Unidos.
Para el estudio patrocinado por Kaiser Permanente, los investigadores examinaron los récords médicos de 322,000 niños nacidos en hospitales Kaiser Permanente entre 1995 y el 2010. Entre este grupo de infantes, 3,400 niños fueron diagnosticados con desorden del espectro autista (ASD). De estos niños, 130 habían estado expuestos a la diabetes durante el embarazo de su madre.
Los científicos encontraron que los niños cuyas madres desarrollaron diabetes gestacional en su semana No. 26 del embarazo era un 40% más probable que fueran diagnosticados con autismo que las que tuvieron una madre saludable.
El estudio sugirió que la exposición de los bebés a los altos niveles de azúcar en la sangre de sus madres, durante el principio de su desarrollo, podría en realidad interrumpir el desarrollo del cerebro del feto, especialmente en regiones importantes para la comunicación y la interacción social.
Lo que es interesante es que los niños cuyas madres tenían diabetes antes de embarazarse o que desarrollaron la diabetes después de la semana No. 26 de la gestación no enfrentan un riesgo mayor para el autismo.