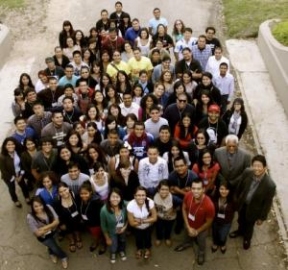 With one in four of the nation's 23 million children under age 6 born to immigrant parents — a number that rises to 28 percent of Illinois' 936,000 young children — the need to build a culturally and linguistically competent workforce in the early childhood education and care (ECEC) field is urgent. Extensive research shows that high-quality early learning experiences are critical to children's healthy development and academic success. Immigrant-origin children, particularly those who speak a language other than English at home, stand to benefit especially from high-quality early learning experiences—yet are enrolled at lower rates in pre-kindergarten than their peers with U.S.-born parents.
Yet a new report from the Migration Policy Institute's National Center on Immigrant Integration Policy finds that immigrants, and the linguistic and cultural diversity they bring to the ECEC workforce, are highly over-represented in the lowest-skilled and lowest-paid sectors of the profession. Though representing nearly one-fifth of the 1.8 million early-childhood workforce nationally, immigrants hold few leadership positions in child-care centers or as pre-kindergarten teachers, and are overwhelmingly concentrated in private home- or family-based programs that are largely in the informal sector. In Illinois, immigrants account for 18 percent of the ECEC workforce, with their numbers rising by 304.5 percent since 1990.
The report, Immigrant and Refugee Workers in the Early Childhood Field: Taking a Closer Look, offers a first-of-its-kind analysis of the ECEC workforce's nativity, language skills, educational attainment, pay, race/ethnicity and other socio-demographic characteristics. It also includes detailed information for Illinois and a number of other states with sizeable populations of children of immigrants.