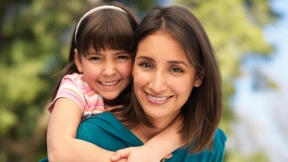 Celebrate Mother's Day with Latin America's Greatest Bolero Trio
Mexico's legendary Trio Los Panchos returns to the Midwest to serenade Mom in two special concerts. Produced by Sylvia Hevia, the first concert will take place Friday, May 8th, at the Radisson Hotel at the Star Plaza, 80 East 81st Ave., in Merrillville, Indiana at 7 p.m.; they will also perform at the Copernicus Theater, 5216 W. Lawrence Avenue in Chicago, on Sunday, May 10th, at 5:30 p.m. Tickets for the Indiana concert are $35 in advance and $45 at the door and can be purchased online at http://www.eventbrite.com/e/los-panchos-mothers-day-concert-tickets-16447562101 or by calling (219) 794-4006. Tickets for the Chicago concert are $35, $45 and $55 and can be purchased online at http://copernicuscenter.org/los-panchos-mothers-day-celebration/ or by calling (773) 580-8188.
The Richard H. Driehaus Museum Hosts Two Weekends of Its Highly Popular Annual Mother's Day Events
The Richard H. Driehaus Museum (40 East Erie Street) is hosting two weekends of popular annual Mother's Day Events on Sunday, May 10th.
Mother's Day Brunch – Sunday, May 10, 2015, 11 a.m. – 1 p.m.
This year, the Museum's Gilded Age ballroom will be a bedazzling sight to see and the perfect place to treat Mom for an afternoon she will always cherish and remember.
Celebrate this special day beginning with a Prosecco toast, followed by a delicious buffet brunch catered by Jordan's Food of Distinction. Pianist Beckie Menzie, with vocalist Laura Freeman will perform a dazzling array of songs befitting with the occasion (requests welcome!). Capture the moment with a special complimentary keepsake photograph and don't forget to visit the special exhibition, Maker & Muse: Women and Early Twentieth Century Art Jewelry. Tickets are $90 for adults and $45 for youths 13 and under, which includes admission to the Museum. Advance ticket purchase is required. For more upcoming programs, including exhibition-related events and guided tours, please visit DriehausMuseum.org or call 312.482.8933.